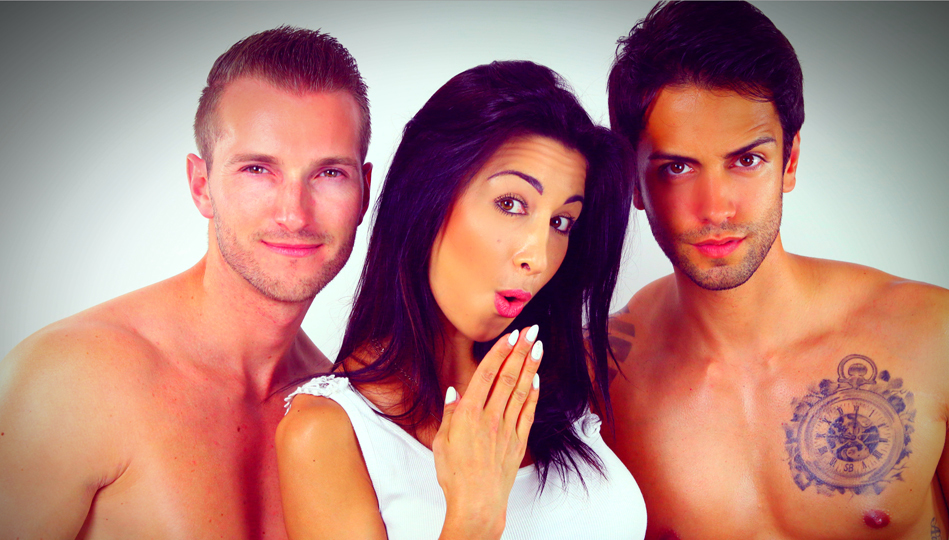 A Little Interesting History about Swingers Clubs
Although the concept of swingers. clubs originated amongst 16th century European and American intellectuals, a more modern appreciation dates back to World War II. Air Force pilots, during this time, faced extraordinary danger. The precarious fate of pilots lead many to explore a lifestyle which afforded their wives protection; emotionally and sexually. Should a war-torn death overpower the destiny of making it home alive, pilots held great concern for their wives fulfillment. Unfortunately, as with any alternative approach to living, the media's broadcast of the lifestyle was portrayed in a negative manner. For this reason, the community faced strong criticism and the notion of swingers' clubs took a more underground, privacy dictated tone.
When the 1960's ushered onto the scene, sexual liberation was a centric theme. With emphasis on individual freedom, the very first organization for swingers sprung up In California, known as the 'Sexual Freedom League'. Shortly after, the North American Swing Club Association (NASCA) was created, encouraging the spread of swingers' groups all over the United States.


Today, there are more than 3,000 swingers' clubs available worldwide. Not surprisingly, every one of the major US cities is home to at least one swingers' club!


Criteria to Join Swingers Clubs
There is no strict set of criteria for joining swingers' clubs. The atmosphere of the lifestyle is completely open to people from all ages, body types, or spiritual inclinations. There are, however, rules set in place in order to protect the integrity of the lifestyle system and its participants. These rules play an important role in the collective and personal enjoyment of each member and should not be broken.
That being said, another important consideration is the status of one's personal relationship. Swingers' clubs are generally not recommended for couples who are unhappy in their relationship, as swinging might create more distance in an already fractured situation.
Rules of Swingers' Clubs
Every respectful society employs a certain set of rules, whether those rules are directly spelled out or inherently implied. In the swinging society, rules are not necessarily the same across the board for each club, so be sure to check out and respect each club's varying preferences. Following is a list of basic rules, which pretty much cover the lifestyle full-range:
Be able to act in a professional manner: if someone refuses your proposal, you must respect their decision without digging for a reason or forcing them to justify their decision.
Be safe! Condoms are a must.
Be polite and charming with others. Which is a wonderful rule of thumb, in general).
The violation of above mentioned rules are a sure fire way toward immediate dismissal from swingers' clubs.
The Up-Side of Swingers' Clubs
There are certainly a number of appealing features to the swingers' lifestyle, such as:
The opportunity to experience an ample variety of sexual partners, and, therefore share in the diversity of technique and personal interests.
The swingers lifestyle affords a broader social life.
Most people involved in the lifestyle maintain their physique, taking greater physical care of themselves as a core attraction factor.
It is believed, swingers' clubs increase the love, trust and commitment in one's primary relationship.
You can learn many new sexual techniques by watching other people.
Swinging can assist in overcoming sexual inhibitions.
Self confidence is increased as most people feel an enhanced sense of attractiveness when performing sex with partners outside of the primary relationship.
All people from a full spectrum of age or body type range are accepted.
Swingers' Clubs Improve the Quality of Life
Although there exist many organizations advocating swingers' rights, criticism over the lifestyle still lurks, prevalent in non-swinging corners. In light of society's discerning disapproval, however, swingers are extremely happy with their chosen lifestyle. It is estimated, more than 70% of people claim to be happier, more fulfilled, and living a life full of excitement after joining and participating in swingers' clubs.
Role of the Internet on Swingers' Activities
It is helpful to note: the Internet plays a vital role in the swingers' lifestyle; offering a large amount of available web sites presenting personals, listings, local information, and, also serving as online swingers' clubs.
Influence of Swingers' Club on the Entertainment World
With swingers gaining ground in terms of popularity, the entertainment industry shines its spotlight on the lifestyle. Many movies and television dramas have formulated stories around the activities of swingers' clubs. Movies such as Zebra Lounge and The Blood Oranges delved into the life of a swinger, revealing the effects on children of participating members. Both of these movies were well received by audiences. Additionally, the popular television show Crime Scene Investigation (CSI) dedicated an entire episode with the main theme on swingers' clubs. With the entertainment world gradually dipping its influence into the lifestyle, however, it is important to be able to discern show biz from real life, in order to maintain the positive aspects of swinging.